Save Our Green Space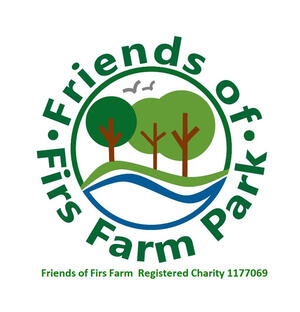 Say 'NO' to
Crematorium
at Firs Farm
---
Stop Enfield from building a crematorium at Firs Farm.
Firs Farm Recreation Ground has been identified as a potential site for a crematorium in Enfield Council's Draft Local Plan (6.10 Policy DM BG10: Burial and crematorium spaces).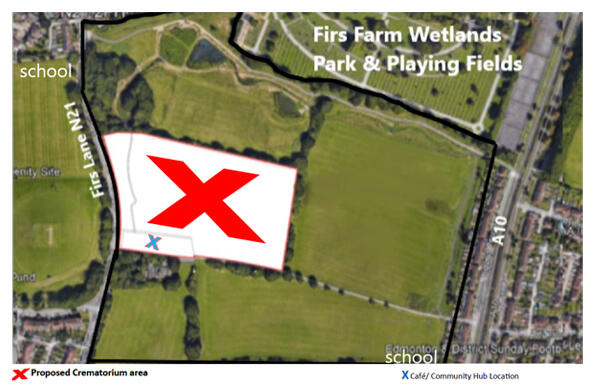 You can view the documents here:
---
We strongly believe that siting it in the heart of Firs Farm, adjacent to the Wetlands, playing fields and opposite School playing fields would be a serious error of judgement. A significant level of work and funding has been invested in achieving an award-winning habitat & flood alleviation project (SUDs) in Firs Farm, which is identified as a key community asset in Enfield Council's own Green & Blue Strategy. Firs Farm is also registered as an Enfield SINC (Site of importance for nature conservation).
What do we stand to lose:
- Key habitats (Bird life, Water voles, Bats, Stag beetles)
- Bug and solitary Bee hotels
- An orchard (Wild flower meadow)
- 3 Football pitches
- Walking/Cycling/Jogging path
- Access for all
- Wild flower habitat
- Environmental educational tours -A slice of Metropolitan Open Land (MOL).
---
There is limited time to respond as this consultation ends on 13th September 2021.Remember please show your support and share!
---
how to help - 1
Email or write to the council to 'OBJECT' this proposal. Use the template in the link below and add your own comments and objections. Remember to include your name, signature and full postal address.
---
how to help - 2
Print the petition and collect as many physical signatures as possible.
Please include your full name and postal address - otherwise your signature is discounted.Please submit your forms to:
Toni Guiver
253 Firs Lane
London N21 2PHOr contact 07956 537974 to arrange collection.
Email Template
Email Subject: Draft Local Plan Objection
Strategic Planning and Design,
ENFIELD COUNCIL,
FREEPOST NW5036,
EN1 3BRDear Enfield Council,Response to the Draft Local Plan Reg 18 Consultation 2021Thank you for the opportunity to respond to this important consultation.I am writing to object to draft policy DM BG10 in the Draft Enfield Local Plan. This allocates Firs Farm Wetlands (Site ID SA59) as a site for burial and/or crematorium use. I oppose this policy because:- Firs Farm wetlands is a vitally important community resource, essential to the health and The draft Policy directly contradicts Strategic Policy SP CL4 in the draft Local Plan. This identifies Firs Farm as facilitating and contributing towards developing sport and leisure facilities in Enfield.- The proposal will significantly affect the local Site of Interest for Nature Conservation, and reduce the biodiversity and nature conservation interest of Firs Farm wetlands, contrary to several other policies in the draft Local Plan.- The proposal will reduce the effectiveness of the flood alleviation provided by Firs Farm wetlands, which Enfield Council has spent more than £1 million to provide.- The proposal will adversely affect the environment and local traffic, and this has not been properly considered in the Integrated Impact Assessment of the draft Local Plan.- The policy introduces uncertainty into the future use of Firs Farm wetlands that jeopardises funding for projects secured by local community groups (e.g. from Thames Water) that have been endorsed and supported by Enfield Council.I call on the Council to remove all reference to Firs Farm wetlands from Policy DM BG10."The comments provided in this response to the consultation are my own views.Regards,YOUR NAME:YOUR SIGNATURE:YOUR ADDRESS:
Send to the following email:
copy to the following people: